Hide your plants; hide your food; hide your protection; hide your property; hide your money; hide your secrets; hide your beliefs; hide your lover; the government is "here to help".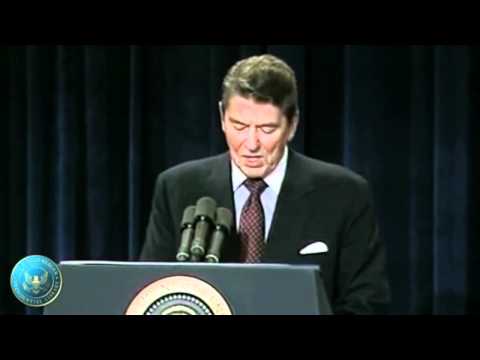 [An agreement with these 12 seconds, not the BIG gov. programs]
237 years after a few brave individuals decided that risking everything they had-including their lives- was a necessary cost for their Liberty from a tyrannical state, and once again:
Your plants are illegal; your food is becoming or is already illegal; your Right to protect yourself is being threatened and illegal in areas around the country; your property is taxed, is being registered, and can be seized for a list of reasons according to the list of federal agencies; your money is inflated and taxed; your secrets are spied upon, stored, and seized; your beliefs are regulated and threatened; and what you do in the bedroom is the government's business, not yours.
You are told not to worry, because a Judge must be called before a warrant is issued, unless a Judge isn't called, in which case your request for a warrant is suspicion enough to not need one. Maybe your Right to a trial, or your Right to a jury will serve necessary justice, unless Judges are ignored, and juries skipped because of the nature of your crime – practicing your Rights in violation of a federal government.
"All tyranny needs to gain a foothold is for people of good conscience to remain silent" -Thomas Jefferson
Yesterday, May 18th, a veteran and radio show host, Adam Kokesh, was illegally imprisoned at a protest utilizing the Right of nullification - the Right to disobey unjust laws & unjust authority.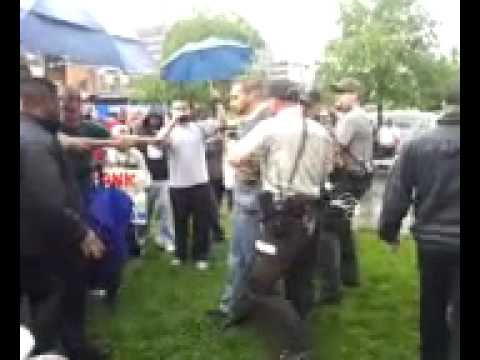 [Full video of the Philadelphia protest and the illegal arrest of Adam Kokesh and others, audio is skewed, so turn it down, but video is there and contains must-see footage]
Adam was arrested for the infamous charge of "resisting arrest", prior to his arrest. What really occurred is what is shown in the video; a group of individuals chose to exercise their Right to gather, to communicate, to protest, to speak freely, to put what they want in their own individual bodies, and to nullify immoral and evil laws.
For their crimes- again, practicing their Rights- federal officers, accompanied by a brigade of Philadelphia police, who allegedly swore an Oath to defend the Constitution, forcefully detained Kokesh and others. The alleged crime of smoking an illegal plant had not even occurred, and no officers were within the circle of protesters for Kokesh or others to resist arrest from until the signal was given and the "officers" rushed in. When you go to watch the video again to confirm this, keep your eye out for the officers with the patches on their coats, and ask yourself if it reminds you of any group of enforcers in history, who were "just doing their jobs" and "here to help".
Kokesh wasn't afraid; he was clearly there to disobey an unjust law and government, as exemplified by his demeanor in the video, where he perfectly adjusts his posture to clearly show the true face of government force: men with guns dragging and kidnapping people over a protest, or according to them, a plant-as if that justifies it-and going on to claim the individual protesters resisted arrest. I have to say it again, whether this is over speech or a plant, we're talking about imprisoning someone, actually permanently impacting and damaging their life and that of their families, for speech and/or plants! Prison is serious, which is why it is approved as punishment for the most heinous of crimes; it should not exist to imprison free men and women for victimless crimes that only succeed in creating a victim, said "criminal". 
For his crimes, Kokesh now sits imprisoned in a federal detention center, until monday, when the judges are back from their weekend vacations and it is convenient to allow a man to return to his life, if that is the case. 
I must echo what was asked at the recent Congressional hearing over the IRS-the central tax authority-targeting "patriot, pro-Constitution, pro-Rights" groups, for their beliefs and dissent from dear leader: Is this still America?
With the recent outbreak of tyrannical government scandals, and the past decade's worth of Rights violations (millions) with the Patriot Act, FISA, NDAA, TSA, and so on, America has transformed into a land where you can be arrested for anything, and where you are more likely to be arrested for anything & imprisoned than the rest of the world.
And when we look back at history, there is  one clear solution to this situation. When a society has reached this point of the nationalization of criminalization and the militarization of every employee of the gov against the very men and women who's consent was allegedly required to create said government, when you can be arrested for your property, your hobbies, your beliefs, and your protest of a violation of them, the only answer is NULLIFICATION.
Whether the government was there to help or not, Adam Kokesh understood the true nature of a group that claims a monopoly over force, and uses it to control and limit others, and responded to it by individually nullifying the unjust laws.  Kokesh stood for what he did yesterday because you should not have to make the choice to hide your values or be imprisoned.
Ask yourself, what could be more tyrannical than a government, successful only if its force is great enough to overcome man, his values, and his tools?
Why must you hide who you are and what you have accomplished, created, and valued? Why is it a crime for you to live your life?  Why are you threatened with arrest and bankrupting-fines for living your own life?
Kokesh understands that the step that he has taken before, and took yesterday, of individually deciding to disobey tyrants and their dictates, is a step that when taken by more and more, will lead to the repeal of tyranny, and the restoration of respect for individual Liberty, in any land.  
Remove your consent, and eventually, others will also remove their consent, and the ideas that make the nation change. The ideas of this nation are long overdue for a change, a change to ideas that respect Liberty, and the responsibility, rewards, and consequences that come along with it. It is time for individuals to learn to value their respective Liberty, and to stand for it and the surrounding ideas, even when the other side wields chains and guns.
If nothing else motivates you to value your Liberty, look to history: entire armies, the most powerful in the world, have fought to seize the Liberty of the individual, and entire countries have been forever changed by individuals who valued their liberty, and were willing to stand up for it, and to declare NO! ENOUGH! The individual makes a stand, and others will rise to the occasion, and ideas will flourish and spread.
Thank you for your reminder of one of History's greatest lessons Adam Kokesh; my thoughts are with you and I am anticipating your immediate release from unjust imprisonment for simply standing up for your Right to live YOUR life.
"It does not take a majority to prevail… but rather an irate, tireless minority, keen on setting brushfires of freedom in the minds of men" -Samuel Adams
Ahmed Serag
UPDATED: According to the Adam Vs The Man Team, who just did an interview on the Alex Jones radio show, federal authorities are now refusing to disclose the location of where Adam Kokesh is, even though it was believed to be a federal holding facility.