A Paleo Blogger who suffered from Diabetes and created a blog to discuss the issue and his success with the Paleo Diet received an order from the North Carolina Board of Dietitians and Nutrition to cease and desist from exercising his Natural and Constitutional right to Free Speech, which was reinforced by ruling by a Federal judge, despite the clear violations of the 1st amendment enumerated natural right to free speech. 
The Federal Judge ruled that giving advice is not legal nor protected by the first amendment or the natural right to free speech, and that doing so requires proper government licensing. 
Just this morning, the 4th US Circuit Court of Appeals ruled to re-instate this Blogger Rights case, giving some hope to those who oppose the federal war on blogger Rights. 
Steve Cooksey, who is being defended by the Institute for Justice, started DiabetesWarrior Dot Net as a method of communicating about himself and nutritional information and opinions with others. His blog experienced success in attracting a sizable amount of readers, and he was invited to speak at a Conference on January 12, 2012, where he voiced his opinions, which do not agree with mainstream notions and opinion.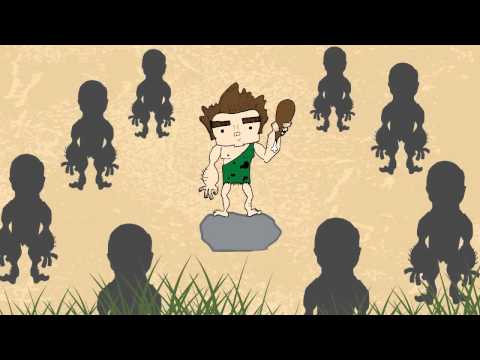 [Short video on Paleo Blogger Steve Cooksey's Case for Free Speech and Blogger Rights]
Shortly after the Conference, possibly after someone at the Conference "took offense" to his statements and reported him to the Government North Carolina board of dietitians and nutrition, Mr. Cooksey received a call from the Director of the Board dictating the following [Source]:
"She stated that I, as a non-licensed person could provide NO dietary or nutritional advice… period.   It makes no difference if I am giving the advice away or if it's for a fee"
"She also stated that having a 'diabetes menu' and or 'diabetes meal plan' was the equivalent of providing nutritional advice and was against the regulations:
"She stated that the full "complaint board" would review my site and provide a written review of the investigation, hopefully by the end of this month, January.  She added that even IF convicted, it would only be a misdemeanor but typically these cases end without litigation, if the person agrees to change their behaviors or websites"
Part of the official review took aim at portions of his blog in which he told readers that loading up on carbohydrate and sugar wasn't a good idea. According to the board, telling an individual who has Diabetes that the government-recommended diet of 250 grams + of carbohydrate a day isn't the best idea, and that a Paleo Diet, based on meats, vegetables, and fruits could be better, requires a license, permission, and approval.
Additionally, the board took issue with sections of his blog in which he answered questions asked by readers, because apparently, the minute someone asks a question in an online conversation, the opposing person with an answer is considered "counseling", and you need a license for that. 
Not that I would ever attempt to censor the average pro-carbohydrate pro-sugar pro-grains blogger, but I wonder how busy the NC Board must be issuing threats, dictates, and demands to the thousands regurgitating the information put out in the Government Food Guide Pyramid.
Of course, who they chose to censor doesn't really matter. If it wasn't a Paleo Blogger, and instead a Grain fanatic, the infraction would still be of the same class, assuming the Board or the Government have the right to silence an individual's speech and supersede what is clearly outlined in the First Amendment of the Constitution for the United States.
Thankfully, as mentioned above, the Institute of Justice, a Pro-Liberty litigation organization, has decided to defend Steve Cooksey, and together, they have filed a major Free Speech Lawsuit against the NC State Board in the U.S. District Court for the Western District of Nevada, and that case now moves forward.  
"But they are saying the First Amendment does not allow the government to ban people from sharing ordinary advice about diet, or scrub the Internet—from blogs to Facebook to Twitter—of speech the government does not like" Institute for Justice [Source]
I will surely report back on and pay close attention to Paleo Blogger Steve Cooksey, and although many of us know we are protected by our Rights in this case, a major precedent will be set in the area of Free Speech and occupational license by the end of this case. I did not see a District Judge attempting to define the line where Free Speech ends and Licensed speech begins and draw the accompanying attention, but it seems federal judges are growing even more drunk on power with the excellent example the federal government is setting.
Those behind the Federal Judges, like US Senator Durbin and Graham, are transparent in their goal to create a new group of citizens to tread and tax on, and deliver licensed Rights to after they take everyone's Rights away.
The fact is the decision that designates someone a blogger or a journalist occurs in the mind of the reader, not by the tyrannical beast that is government. And the actions that a reader takes after reading something is their own, as is their responsibility to practice due diligence. To rule against this Paleo Blogger is to rule against what the first amendment was explicitly written for, unlicensed speech.
This government trail of licensed speech has spread to other sectors such as finance and foreign policy, and has resulted in bloggers and journalists being threatened with decade long sentences. It is now clearly obvious that the feds are superseding the constitution and attempting to rule that with the advance of technology comes the sacrifice of Rights in all sectors.
I disagree wholeheartedly and will continue to blog and cover & defend the Rights of those who wish to do the same, regardless of our differing opinions.
You can donate to the Institute for Justice, who is defending Mr. Cooksey and Free Speech, HERE. 
Ahmed Serag