Just 80 years after Franklin D. Roosevelt's "great gold confiscation" of 1933, Illinois and now, Connecticut, have decided that it's time to honor the great theft with their own gold and silver registration bills. 
"I, Franklin D. Roosevelt, President of the United States of America, do declare that [our] national emergency still continues…and do hereby prohibit the hoarding of gold coin, gold bullion, and gold certificates within the continental United States by individuals, partnerships, associations and corporations…" [Executive Order 6102]
S.B. 928 is Connecticut's gold & silver registration legislation, introduced soon after Illinois's S.B. 3341 for gold & silver registration, "The Precious Metal Purchase Act", passed the Senate, & moves to the Illinois House.
Government cannot confiscate without a registry, and they wouldn't be thinking of gold/silver confiscation, or  the first step, registration, unless there was credible and widespread worry about the public's understanding, purchasing, & support of gold and silver.  As Zerohedge points out, if it were easier to keep using psychological games and fiat-debt models to oppose gold and silver, they would keep doing that, but when faced with dissent, it leads to force.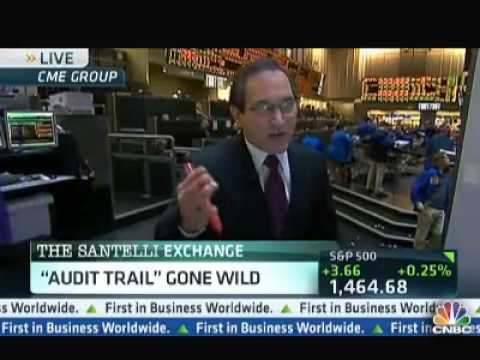 [Santelli discusses US gold confiscation in 1933, Illinois SB 3441 registration bill]
From the full text of Illinois SB 3341, gold and silver registration bill:
"Creates the Precious Metal Purchasing Act. Provides that a person who is in the business of purchasing precious metal shall obtain a proof of ownership, create a record of the sale, and verify the identity of the seller"
In addition, summarizing what the must-read text goes on to dictate:
No cash transactions allowed in gold and silver sales, only traceable payment

License, photograph, address, record of the sale for up to 5 years depending on amount required
Copies of transactions must be sent, in addition to the licensing authority, to law enforcement or sheriff authorities, depending on population of location
And from the scarier & full text of Connecticut SB 928, gold and silver registration bill:
"No person may engage in or carry on the business of purchasing gold or gold-plated ware, silver or silver-plated ware, platinum ware, watches, jewelry, precious stones, bullion or coins unless such person is licensed as a precious metals or stones dealer by the licensing authority"
"Any person who willfully engages in the business of a precious metals or stones dealer unless licensed in accordance with this section or after notice that such person's license has been suspended or revoked shall be guilty of a class D felony"
This is just the beginning of the legislation & not the scary part (the felony was assumed),  SB 928 goes on to require & explain:
Full personal information of private individual's bullion purchase & personal information, including photograph, address, photo identification

Bullion can only be purchased with check or money order, no cash purchases and further criminalizes any cash in bullion transactions
Explains numerous forms, license, regulatory forms private businesses must comply with, including delivering weekly sworn statements & full business transaction information to "licensing authority"
States law enforcement may enter to inspect records, explains what the procedure of gold and silver confiscation is, but don't worry, they give you a confiscation receipt! (section m)
Illinois is ahead of Connecticut in implementing the tyranny-blueprint (guns & gold!), having some of the strictest gun registration & gun-criminalization laws already on the books, and now a gold and silver registration bill that has passed the senate and will likely pass the house. 
But Connecticut, which just passed reactionary gun criminalization legislation, has a scarier gold and silver registration bill in the works that more transparently expresses a tyrannical agenda.
The legislation literally says law enforcement and agents of the state are allowed and will enter to inspect at any time, and are only required to give you a record of a seizure incident. This is in addition to requiring business owners to prepare for law enforcement/agency inspections by keeping up with an impossible amount of license/law enforcement/record paperwork, or face thousands in fines & jail time.
What the planners behind these pieces of legislation must love is that it's not technically, or more appropriately, if covered in the media, considered gold and silver confiscation if armed agents of the state aren't going door to door. Instead, they plan on making it more and more impossible to buy precious metals without a government record, "just in case", and adding burdensome paperwork & compliance standards to business owners until they can no longer keep up, fall behind, violate a section or two, and fall under the hammer of the state, ending their business, and/or imprisoning them.
But remember folks, before you form any opinions or try to stop this, the government really wants you to know is that it is watching out for your security and it's not confiscation; you get a receipt.
Most thieves and criminals don't even have the audacity to steal your property and give you a receipt for it. And at-least criminals do the leg-work for the crime themselves, know what they're going to steal, and just steal your property. They do not point a gun to your head for years on end forcing you fill out paperwork, keep records, get meaningless licenses, pay fines and taxes on your production, all the while attempting to morally justify their control over you & use it to do the same to others.
Criminals steal; politicians bleed you dry and call it a cleanse.
Ahmed Serag