"I predict future happiness for Americans if they can prevent the government from wasting the labors of the people under the pretense of taking care of them." -Thomas Jefferson
The Primal Movement and Paleo Movement have grown by leaps and bounds in popularity, research, & appliance over the past few years, which usually occurs when individuals-the market-research, apply, and see success with a respective subject & want to see more. 
I personally like to participate in these life/eating styles, which primarily revolve around eating whole foods that our digestive systems evolved on, and that many of our ancestors ate, such as meats, vegetables, and fruits. Both these lifestyles also call for changes in workouts, stress habits, sleeping habits, and other things that have made a difference for me and others.
But, despite this success, the Paleo and primal messages are suffering, and in my opinion, it is because of the erosion of the free market and the principles the free market introduces, which are beneficial to innovation and business and of course, the individual participant and producer. Within the last couple of years, The nearly monopolized health & food sectors have only become more monopolized through government "participation" & growth, while small businesses and great ideas, like Paleo and Primal, have suffered.  
As a recent example of this government intrusion, Lew Rockwell points out Dr. Brownstein's telling review of the recent Michigan Academy of Nutrition and Dietetics Conference- nutrition propaganda conference-which happened to be sponsored by "McDonald's, Kellogg, GMO businesses, & pharmaceutical company representatives.
And the food and drug administration (FDA) just made headlines announcing that it is considering dictating a 21 year old age requirement for caffeinated products, among other regulations which it has blueprint-copied from government's successful tobacco and alcohol regulations. As a pillar of this success, New York, which is continually under the barrage of food dictates from Bloomberg, boasts a rate 3 out of every 5 NY cigarettes smuggled in, despite regulations & gov. "protection".
And as one of the best examples of government "participation" in the market, we can always turn to raw milk , farmers, and the related raids, confiscations, & destruction of property carried out over the years.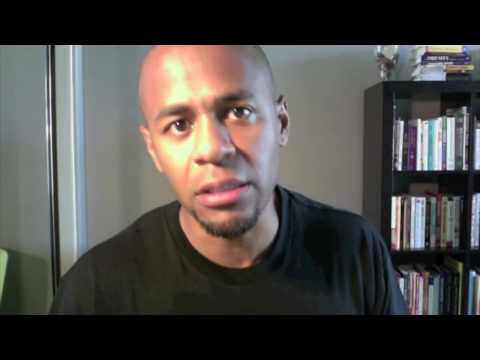 [A classic & must-watch from Sean Croxton, founder of Underground Wellness, author of The Dark Side of Fat Loss]
Many people like to take a stand against the corporations that manufacture food, and think that taxing and introducing regulation will fix the problem. The problem being that much of the food on the market is considered junk, by many people, and the opportunity for healthier choices to not be forced to the front, but to just get to the front, are limited.
This stand is taken because the corporations are seen by the people as the ones who don't choose better ingredients, or choose profits over personal rights or safety. And they may very well be doing those things, but the root of the problem is not with the symptom.
What we fail to realize is the outstanding support for regulation and taxes by many of these corporations, and the outstanding support for candidates willing to introduce taxes and regulation, by these corporations. For example, why wouldn't "Big Agriculture" support taxes, when estimates place close to 80 percent of subsidies given to farms by the Government go to large agriculture businesses?
Large corporations that are favored by Government, which produce a large portion of foods, only grow more successful with taxes and regulations. Taxes and regulations are introduced, and small businesses have to comply, along with corporations. But what is a small business to do with limited capital, a destroyed loaning system, and a whole mess of new regulations and tax code? How are they supposed to hire anyone? How are they supposed to satisfy the paleo or primal movement demand, or any demand for that matter?
Corporations satisfy the demand of Government because Government has intervened in the market. Your choice of foods usually creates the demand, but the special relationship between Gov. and business allows for the creation of demand by those who satisfy it. And as I've mentioned, the taxes, regulations, and subsidies, all benefit that relationship and not the businesses many congressmen and lobbyists like to claim they are helping.
This is why lobbyists & crony-businesses lobby for more Government power and intervention, so the favor can be returned with monopolies, with taxes, and with regulations for competitors that are affected in an imbalanced & wrong way . The lobbyists allow corporations to skip the whole "satisfy consumer demand" portion of the market equation. Why not make a cheap product, that may or may not help the consumer, and allow for taxes and regulation to drive out the competitors and their products, which may satisfy consumer demand?
And this is exactly how companies like Monsanto, the genetic modification kingpin, can get so large. A few simple searches will show you how Monsanto has practically taken over the FDA and the USDA with the revolving door that allows employees to switch between high level positions in Government and industry. Check out this graphic.
If the Paleo and Primal movement, more specifically, the people within these movements, are serious about the message, then a simple understanding of taxes, regulation, and the free market, is in order.
The message will gain the success it deserves in the free market, where the people are free to create the demand, and businesses and individuals are free to satisfy it. Innovation faces a tough environment when the costs for starting a business are skyrocketing because of taxes, and the inflation tax, and the environment for creating a business is full of regulations and slips that could cost thousands and/or the entire business.
The free market, primal, and Paleo movements have many things in common, most notably, a search for truth, and the effort to give the truth the opportunity to flourish.
If there is belief and support in any of these causes, voices need to be heard, information needs to be shared, dollars need to be treated as votes/investments, & individuals must have the freedom to do so. 
For what is the pursuit of health if an individual does not own his body, and is not allowed to be responsible for his person? 
Ahmed Serag