Exercise gaming, playing a video game primarily built around motivating the user to workout interactively, is the new fitness trend generating buzz in the health and fitness industry.
Pubmed research searches on exergame and fitness gaming bring up a few different studies that have conducted related research, mainly with youth and younger populations, because of a decrease in interest by adults, compared to younger age groups, towards the nature of an exergame.
For instance, this University of Oklahoma study carried out a 10 week dance-exergame program on a group of 40 adolescents, and concluded, based on this research, that  exercise video games have a positive impact on the psychology of adolescents. Any experienced exercise will admit and confirm positive self-efficacy has an effect on adherence to program, motivation and drive, performance, and endurance, among other things. 
Most definitely, fitness video games improving the self-efficacy and attitude of youth towards exercise is a positive trait. I can see exercise video games possibly having a positive impact in assisting youth , exercise-preschoolers, and the physically-limited. But given that opinion, I also have to compare the time and energy spent in an exergame to that spent in a non-gaming form of exercise.
Exergaming may be  effective at some level and/or in some areas, but is it more effective than walking, weight lifting, sprint exercise, and other forms of non-gaming exercise?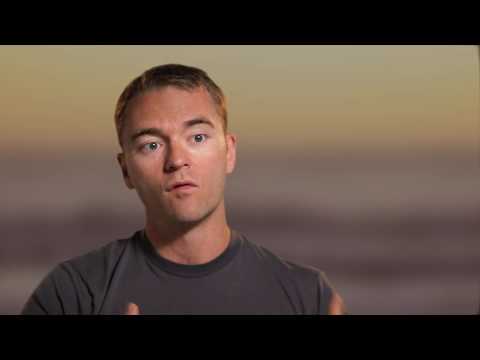 [Biochemist Robb Wolf, author of the Paleo Solution, on the Paleo Diet and whole foods. Important to make diet a top priority when assessing what to do with extra time dedicated to health related activities.]
A related Brigham Young University study compared treadmill walking to various forms of exergaming with a group of 39 – average age 11.5 years old – individuals.  Treadmill walking at a rate of three miles per an hour produced a metabolic equivalent task value of 4.9, higher than that of Wii, 4.2, but lower than that of Sportwall, 7.1. 
So there is some research showing that exercise video games may require more energy than treadmill walking, and also that treadmill walking may require more energy than some fitness video games.
Another study, conducted over 20 weeks with 54 overweight African-American adolescents, separated the children into three different groups, competitive exergaming, cooperative exergaming, and a control, whom carried out their normal daily activities and routines without added exergaming.
The study concluded that cooperative exergamers lost an average of 1.65 kilograms more than the control group in the research time period, with competitive exergamers not improving much. It was also concluded that both cooperative and competitive exergamers exhibited an increase in self-efficacy and positive attitude.
One could ask if the cooperative gameplay increased self-efficacy because of social factors, such as social cohesion, and that indirectly motivated a more active lifestyle, resulting in the average 1.65 kg weight loss. But, taking into consideration the absent loss of weight by competitive exergamers, the indirect motivation for exercise "theory" would have had to have seen results similar to cooperative exergames with competitive exergamers. It should also be written that the competitive environment may have affected social cohesion and thus, affected the aforementioned motivation "theory".
Although already mentioned, it should be again, would the time spent in fitness video games be better spent in non-gaming forms of exercise?
I'm not so sure there is an equal amount of work ethic gained between non-gaming exercise and an exergame. While fitness gaming may be effective in younger generations, does that motivation for gaming exercise transfer to non-gaming exercise as age advances? Does the consistent increase in intensity that comes with a HIIT or weight lifting program, and the resulting work ethic, also come from equal time and effort deposited into exercise gaming?
Additionally, while some of the above research exemplified cases in which gaming-exercise required higher levels of effort than treadmill walking, is there a ceiling effect to gaming-exercise? Weight lifting can get harder with each session, weights added, routines can be modified for different results, and various forms of high intensity interval training and sprint exercise can be implemented at high and higher levels of intensity. Is this same intensity-mobility available with exercise gaming, or is there a point in which fitness games just become maintenance and an excuse?
I do not know if I believe fitness games can replace real, hard, exercise. The attention to form and effort has to compete with attention to a screen, possibly to controls, written directions, and so on. The trend for video games to focus on specific forms of exercise instead of a variety exists, and because video games are expensive, there is an additional inhibitor to performing the necessary variety of functional exercise to activate and grow the full range of muscles.
When choosing between exergaming, and putting that time and effort towards an intensity and form based full body program, and a Paleo diet centered around meats, fruits, and vegetables, I have to choose the whole foods and the full body intensity and form based program (not based on minutes and hours).
For certain cases, exergaming may benefit the pre-beginners, the youth, and the physically limited, and the research showing self-efficacy benefits is worthwhile, but as far as a general approach to the average person, I just cannot see the benefit of exergaming over non-gaming exercise when considering time and effort.
Ahmed Serag