UPDATE: May 30, 2012, unfortunately Sheriff Mack lost to Lamar Smith, who won with 76% of the vote
Tuesday, May 29th, 2012, is the Texas Primary, and the long-awaited challenge to Congressman Lamar Smith SOPA Author (which is now CISPA),by Constitutional Sheriff Mack. 
Between 7 AM and 7 PM Texas voters, who can find their polling location HERE, will decide whether to FIRE the author of SOPA, the original internet censorship and internet control bill, Lamar Smith, who has "served" since 1987 (25 years), and VOTED YES ON Patriot Act, NDAA, and other Internet Censorship related legislation, or keep the chains of tyranny strong (Source for Votes)
Note: The election between Congressman Lamar Smith and Sheriff Richard Mack is only Congressional District 21, there will also be other District elections (other Texas Liberty Candidates) & the Presidential Election between Congressman Ron Paul and Mitt Romney occurring.
Differences between Lamar Smith and Constitutional Sheriff Mack:
Republican and Voting for a Republican: Sheriff Mack is what I and others call a REAL Republican, someone who is supposed to stand for the Constitution, or conserving the Constitution. Lamar Smith is what many would call a RINO, or a Republican-in-name-only. As you know or will find out below, Lamar Smith is the type who takes the title of Republican, and in a way puts out rhetoric that he is for Rights and Small Government, but does and works towards the complete opposite.
Sheriff Mack took his oath to the Constitution long before entering office, understands the reasoning and philosophy behind the Constitution, not just the formality of it. Sheriff Mack is in support of allowing the individual to conduct his or her life without the interference of an authority and without infringing upon the Rights of others. He is not just "Pro Small Government", he is PRO INDIVIDUAL LIBERTY, and make no mistake, that is a staunch difference in politics today. For this and other reasons (which will be explained below), voting for Sheriff Mack is an option for not just Republican voters, but also for those who sought out the Democrat philosophy in hopes of candidates who protected Civil Liberties and ended up with the likes of Lamar Smith.
SOPA, CISPA, Internet Censorship and Internet Control: As many Texas Voters and Citizens around the country already know, Lamar Smith Co-Authored SOPA, and is in firm support of similar bills which seek to deliver the authority to Government to shut down websites at the whim of a few individuals, regulate the internet so that it performs as poorly for Citizens as other regulated industries while delivering its power to Authority figures, and Criminalize the internet so that regular everyday actions by internet users, such as anonymous comments, come with threat of jail time and fines. 
Sheriff Mack has gained across-party-line support because of his firm opposition to SOPA and similar bills because of their Anti-Constitutional Nature. He is a supporter of what the First Amendment highlighted, which is Free Speech, and especially the right to say uncomfortable things, for if you are only free to say what is considered appropriate, you are not free at all.
"There can be no real freedom without the freedom to fail." – Eric Hoffer
Sheriff Mack has consistently spoken out against SOPA & CISPA, and upon entering Congress, intends to fight these bills and those of similar nature which seek to legalize censorship, and illegalize free speech.
NDAA: Another MAJOR area of difference between Lamar Smith and Sheriff Mack has to do with the controversial National Defense Authorization Act, which delivered the illegal authority for the Government to use the Military to arrest American Citizens indefinitely, without trial, jury, or lawyer. 
Lamar Smith's votes, which have been recorded HERE, show a YEA vote on Patriot Act/Extensions, NDAA, and of course SOPA. Simply by these actions, we can extrapolate that Lamar Smith is a fan of Temporal Security at the sacrifice of Essential and Individual Liberty. He believes that the people are too stupid to run their own lives, and that the individual rights guaranteed and highlighted within the Constitution are not Natural, that they can be voted away at the whim of a few tyrants.
Sheriff Mack is vehemently against the NDAA, Patriot Act, and similar bills. He believes that these bills are a clear violation of the Bill of Rights and that simple fact means they should not have been passed.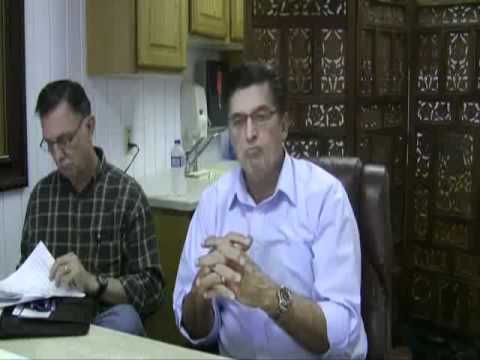 Federal Reserve: Judging a politician's stance on the Federal Reserve involves more than searching for conversations with the politician on the Federal Reserve, because that rarely happens, unless you're dealing with a politician who at-least attempts to maintain some sort of transparency with his employers. Lamar Smith, based on his consistent votes to raise the debt ceiling, taxes, and grow the budget, is in support of the Unconstitutional Federal Reserve Central Bank.
Congressman Smith believes that printing and creating trillions of dollars, without actual production, is the proper pathway to a stable and prosperous economy. By this logic, counterfeiting money, done by others than the Government who already does it, would be good for the economy. But it isn't, because the minute you create another print, another Federal Reserve Note, another dollar, the value of all existing dollars, whether in an account or a wallet, goes down. This is what happens when you remove any link of your currency to something of value, such as Gold or Silver, and is ultimately the cause of endless spending, endless debt, and the boom and bust cycle witnessed within the last housing crash.
As you can probably imagine, Sheriff Mack is against the Federal Reserve and the massive debt accumulating policies popular within Washington. He is for Constitutional and Sound Money, and a video response on the topic of the Federal Reserve can be seen HERE.
By now, you can most likely tell what kind of Politician (capital p) Lamar Smith is, and what kind Sheriff Mack plans to be. Other issues, such as Foreign Policy, where Sheriff Mack presents a Constitutional and alternative position to Lamar Smith, can be seen in video response by Sheriff Mack.
I ask that you consider the above information, do your own research (if you have not already), and if you agree, VOTE FOR CONSTITUTIONAL SHERIFF MACK ON THE 29TH OF MAY, AND SEND A SHOCKWAVE TO THE ESTABLISHMENT. 
Ahmed Serag