Representative Anne Cartwright of New Hampshire has introduced HB 1416, a bill that would indirectly prohibit fluoride in water, among other substances. Further explained by the bill's summary:
"This bill prohibits the introduction of any substance into the public water supply of New Hampshire unless it is required by the department of environmental services to make the water potable."
Currently the majority of the public water supply within the United States and much of Canada is fluoridated, whereas Europe has uniformly said no to fluoridation. The goal behind water fluoridation is the reduction of tooth decay, based on research the health and science communities have conducted over the past few decades and back before 1951, when the policy of water fluoridation was instituted.
The controversy around water fluoridation exists for a few different reasons. For one, water fluoridation is technically a form of public medication, especially for the many people who cannot afford to buy bottled water or central filters. The idea that we should mass-fluoridate the water supply, and the population, goes against any logical progression I've seen before in Medicine. Isn't it generally accepted by the professional Medical community that pharmaceutical treatment comes after you identify the problem in the individual?
Since when is it considered intelligent to take a medicine, and not appropriate a specific dosage, but insert it in the water supply, where individual consumption and individual reaction can be so varied and can't be tracked (this isn't an argument to start tracking people either)?
Another problem with water fluoridation is Consent Theory, simply the theory that authority should need the consent of an individual before imposing that authority within reasonable boundaries, as in not with murder, but with taxes.  The argument here is, using taxes as a very simple example, if you are required to give a portion of your salary up, and that portion can become as small as it needs or as large as it needs without your consent, your salary really isn't your property. If you voluntarily gave up a percentage of your taxes every year, maybe basing it around a Government Recommend-Only model, that would imply you have ownership over the reward for the hard work you did. Various opt in and opt out options on policies would fix a large portion of the problems around this issue, but it applies to water fluoridation in that this wasn't a measure passed with applause, but was rather seen as for the public's benefit, whether they know it or not, and whether they agree with it or not.
Consent is especially important when taking into consideration that there is not just research for water fluoridation, but also against. And organizations such as the Fluoride Action Network, and many individual people, see fluoride research differently than others in that there are possible negatives with fluoride consumption, and much of the research referred to by those in opposition, to justify those claims, can be found HERE.
Consent Theory is also a close cousin of the Non Aggression Principle: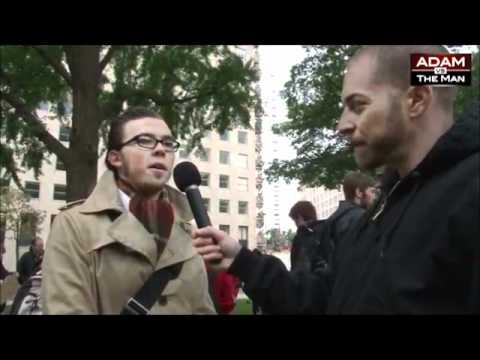 Understanding Consent Theory and the Non Aggression Principle isn't necessary to understand why Representative  Anne Cartwright would introduce this bill, but it is useful to understand why bills like this, which are essentially pro-liberty, should be passed and why representatives should introduce bills like this.
Of course, it wouldn't be fair to only mention the opposition to fluoride's argument, but also those in support, which included a long list of agencies and coalitions such as the NH Dental Association, NH Public Health Association, NH Oral Health Coalition, NH Department of Health and Human Services, and many others. 
The main basis of the argument of the associations and agencies and coalitions was that fluoride reduces tooth decay, and there are many studies out there that agree with this, and that mass-fluoridation saves the public a small amount of money by not causing those without money to pay for dental procedures to seek support and accept money from the Government for procedures.
Of course, what's lacking from their entire argument, or what they failed to mention, was the authority to medicate the public, and where that authority comes from. Additionally, they failed to mention anything regarding the irresponsible nature of mass-prescribing a medicine and the immorality of using hard earned taxpayer dollars to pay for this.
HB 1416 is an intriguing bill for me, and if you would like to follow it and see how the vote turns out, or even assist in making calls if you live in New Hampshire, a visit to the Fluoride Action Network, which is coordinating with Representative Anne Cartwright , can be done HERE. 
Ahmed Serag